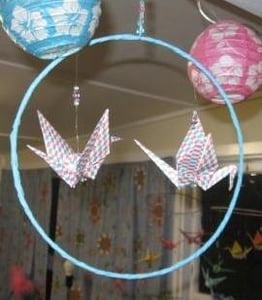 $

29.95
Dream Catcher is the perfect addition to any room. This quirky design is very eye catching.
It is consists of 2 hand folded Origami cranes evenly hung in a decorated hanging circle.
It hangs 32 cm long and is 23 cm wide.
Boxed and packaged for postage. The cranes are folded flat to preserve them.